Amaryllis vase
The handy vase for one cut Amaryllis
A single majestic Amaryllis is an ornament in a home. The large flowers open slowly and become top heavy. The solution is the special, handy Amaryllis vase from One&Only Vase
the long, slender vase is suitable for a single Amaryllis
the demountable stand makes the vase very stable
So you can enjoy the flower for 2 weeks without worrying about it tipping over!
There is also a luxury tube customised for the vase that together forms the gift packaging: a unique gift in amaryllis season!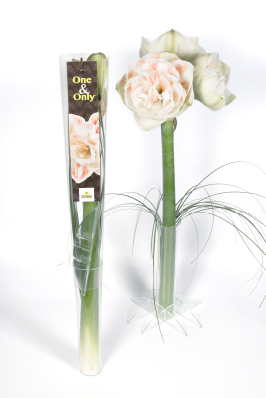 How does it work?
Watch the different steps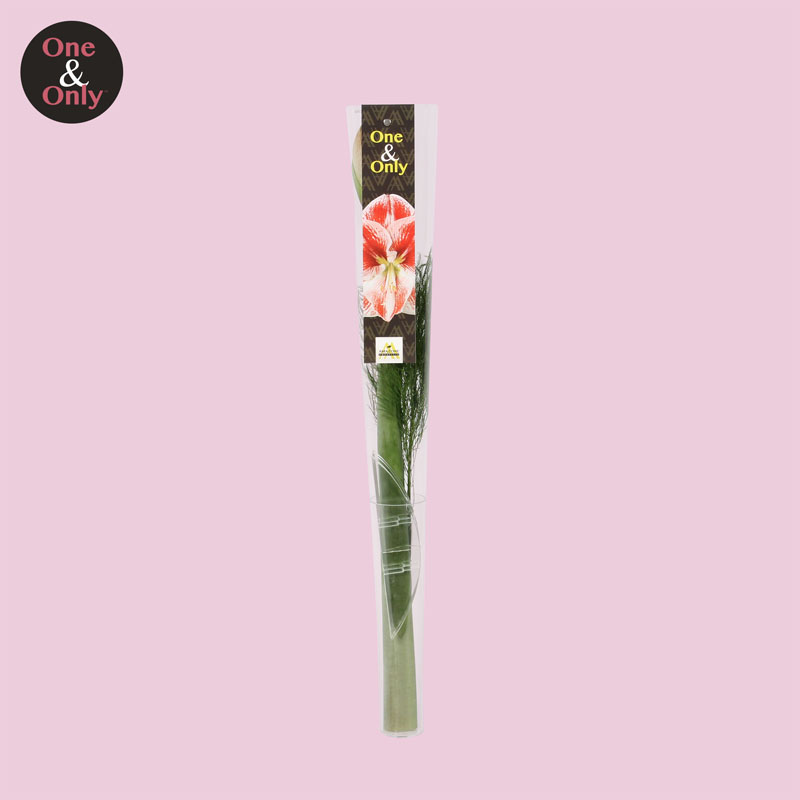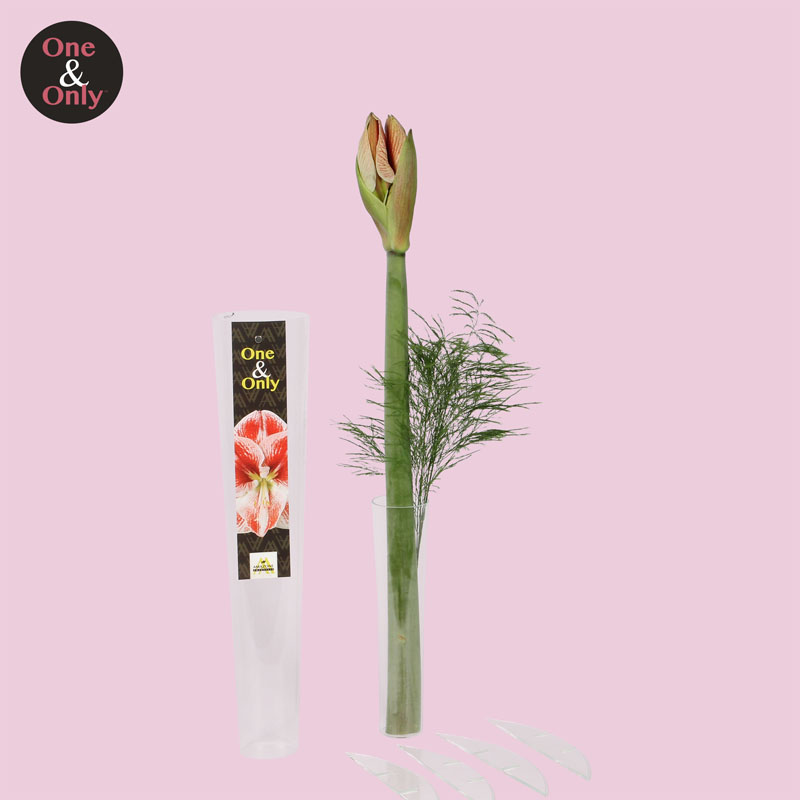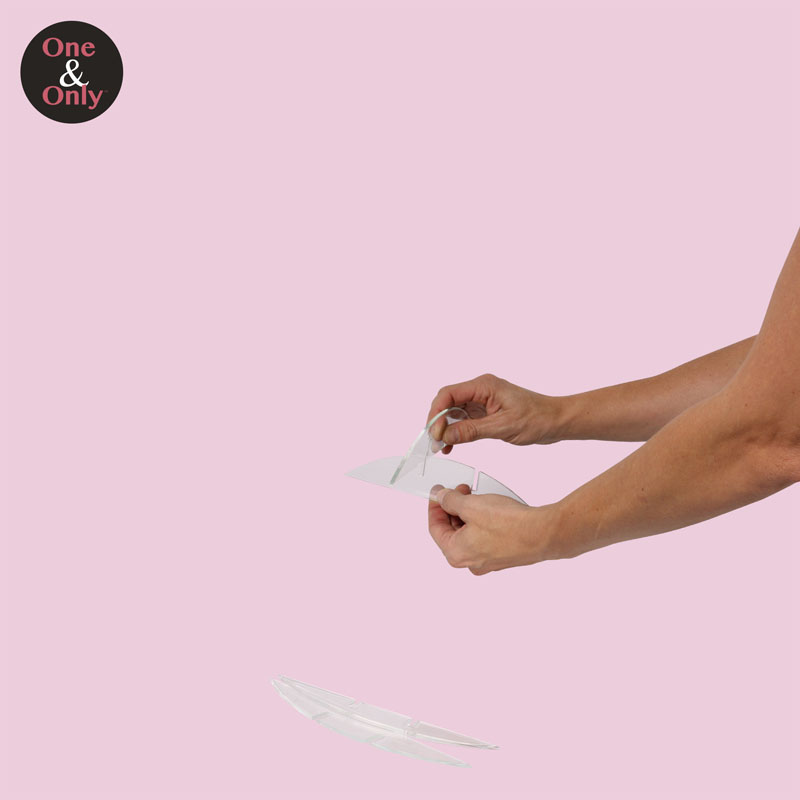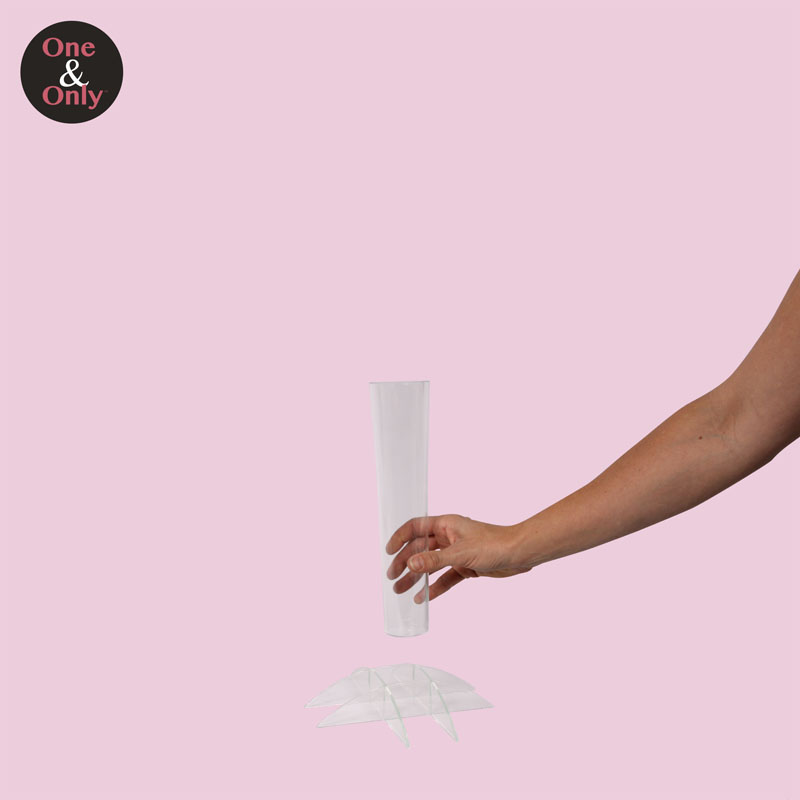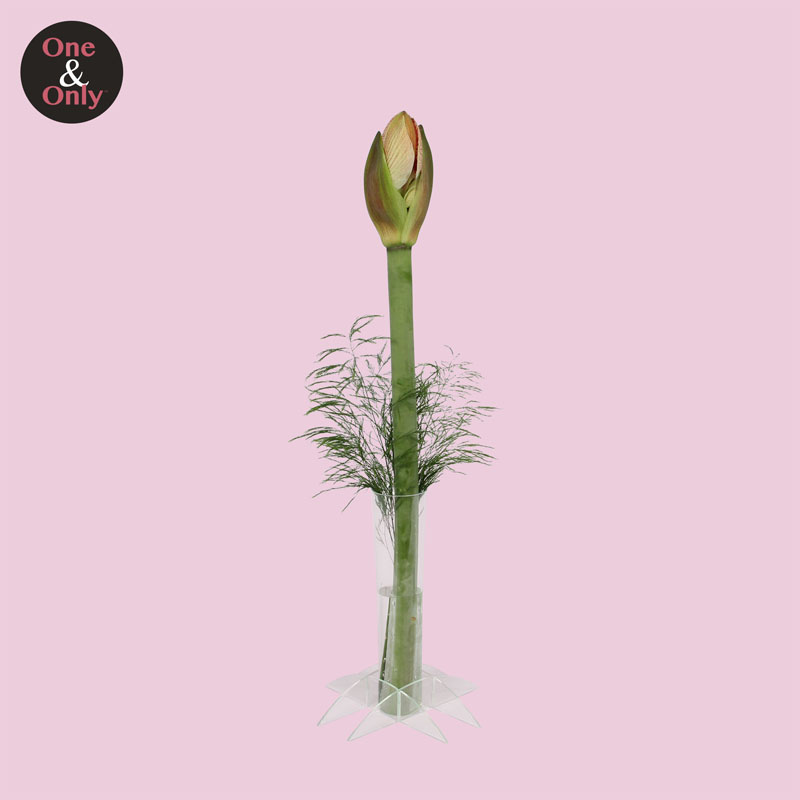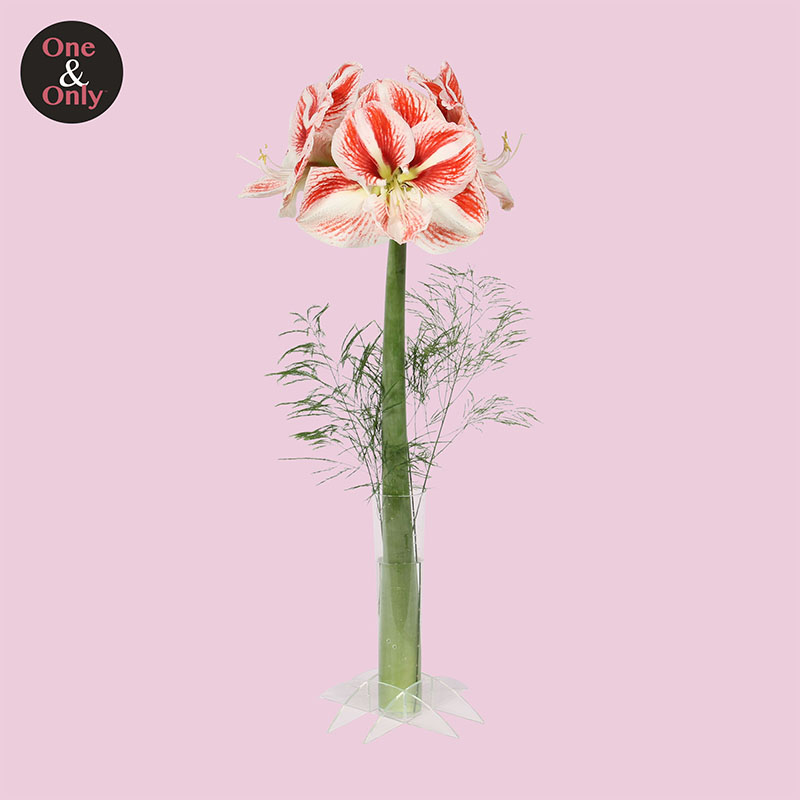 Benefits
THE AMARYLLIS VASE FROM ONE&ONLY VASE IS UNIQUE!
Stylish

Stylish presentation of cut amaryllis

Surprisingly

Surprisingly new gift packaging concept

In person

Bind new customers by giving a personal touch

Pratical

The ideal vase to present an enormous amaryllis in a stable and elegant way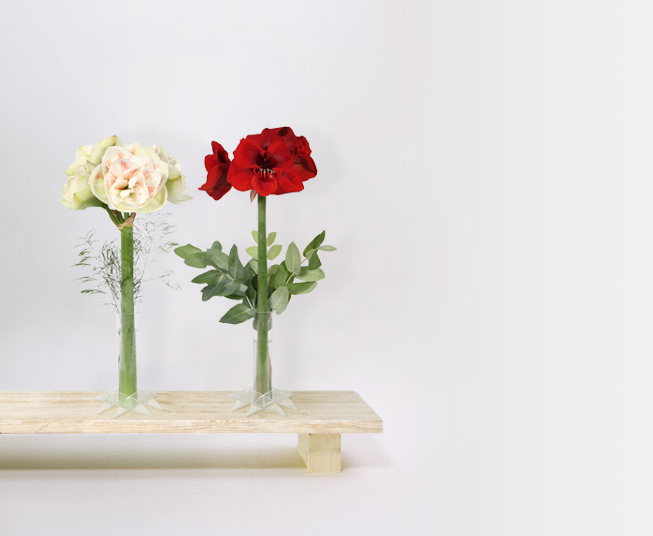 PRICE
Per box 25 pcs. OFFER:
Vase incl. stand: €2.00

Packing tube: €0.35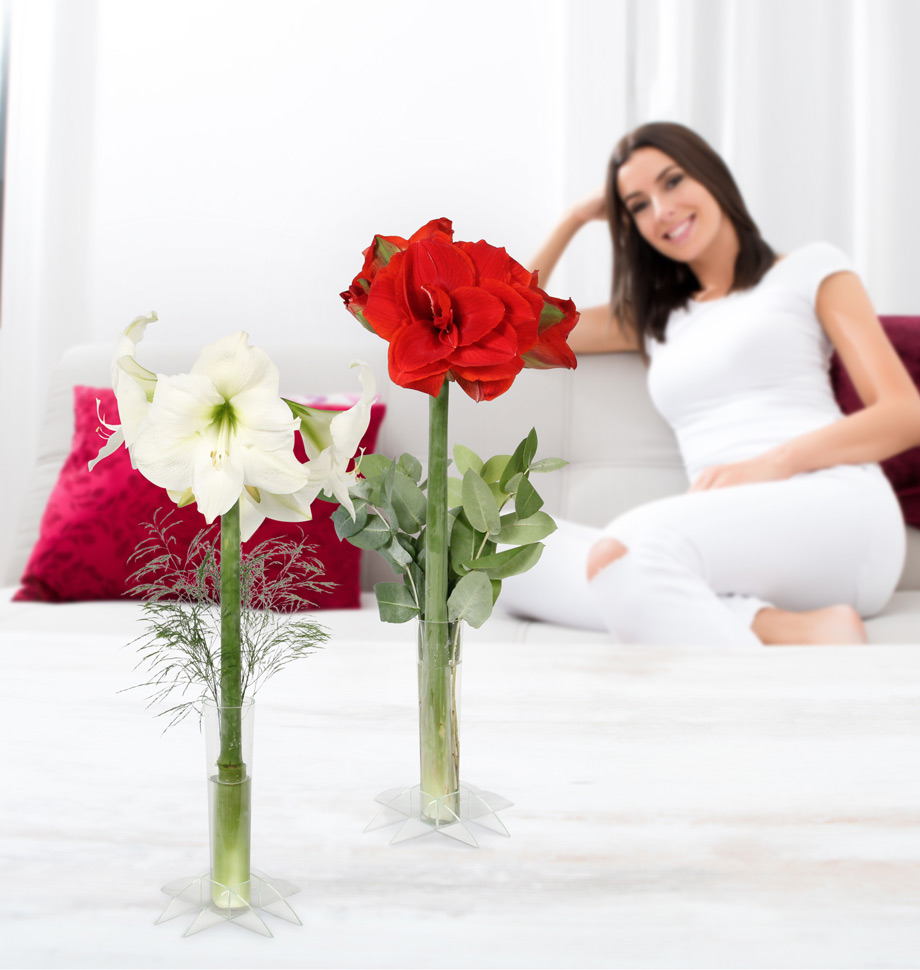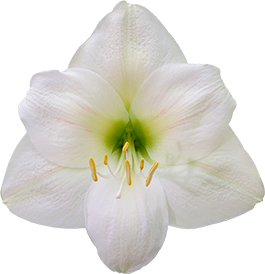 Are you interested?
please contact us
The handy vase for one rose
In addition to the handy One & Only vase for an Amaryllis we have also developed special vases for one large-flowered rose. Knowing more?