Rose vase
About the vase
For a special occasion, there should be a special rose. Whether a gift for your loved one, birthday or anniversary, one rose says more than a thousand words. A top-quality rose like Red Naomi, Avalanche or Equador is the speciality of many florists.
Every day, hundreds fly out the doors. But few people have a suitable vase for them. One&Only Vase offers the solution: a slender, heart-shaped vase suitable for a single rose up to 70 cm.
The stand makes the vase very stable and is available in two versions:
a red stand in the form of little hearts
a neutral round stand
The stand is demountable and can be taken apart for inclusion in the gift packaging. The One&Only Vase has a suitable luxury packing tube. Altogether, the gift packaging will surprise every consumer.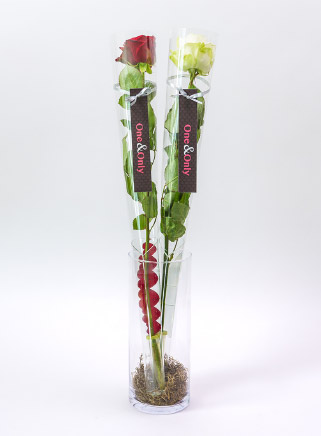 Two types of vase
You can choose from the following vases
Heart-shaped vase with stand decorated with hearts

This vase has a red standard consisting of a pattern of hearts.

Heart-shaped vase with round stand

This vase has a transparent round standard.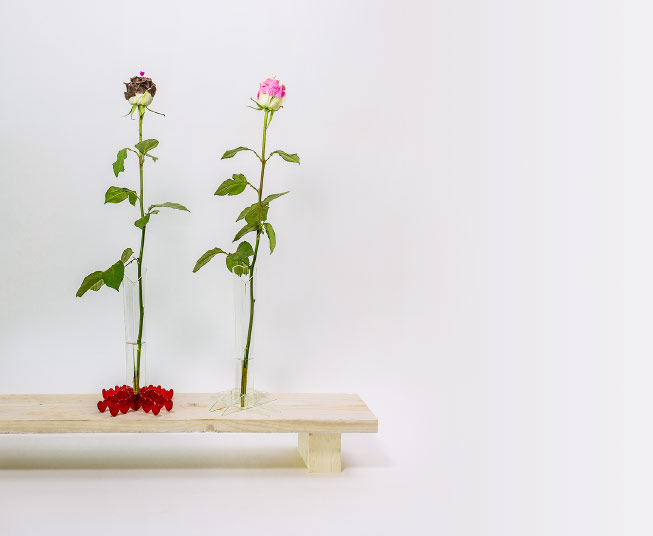 How does it work?
Watch the different steps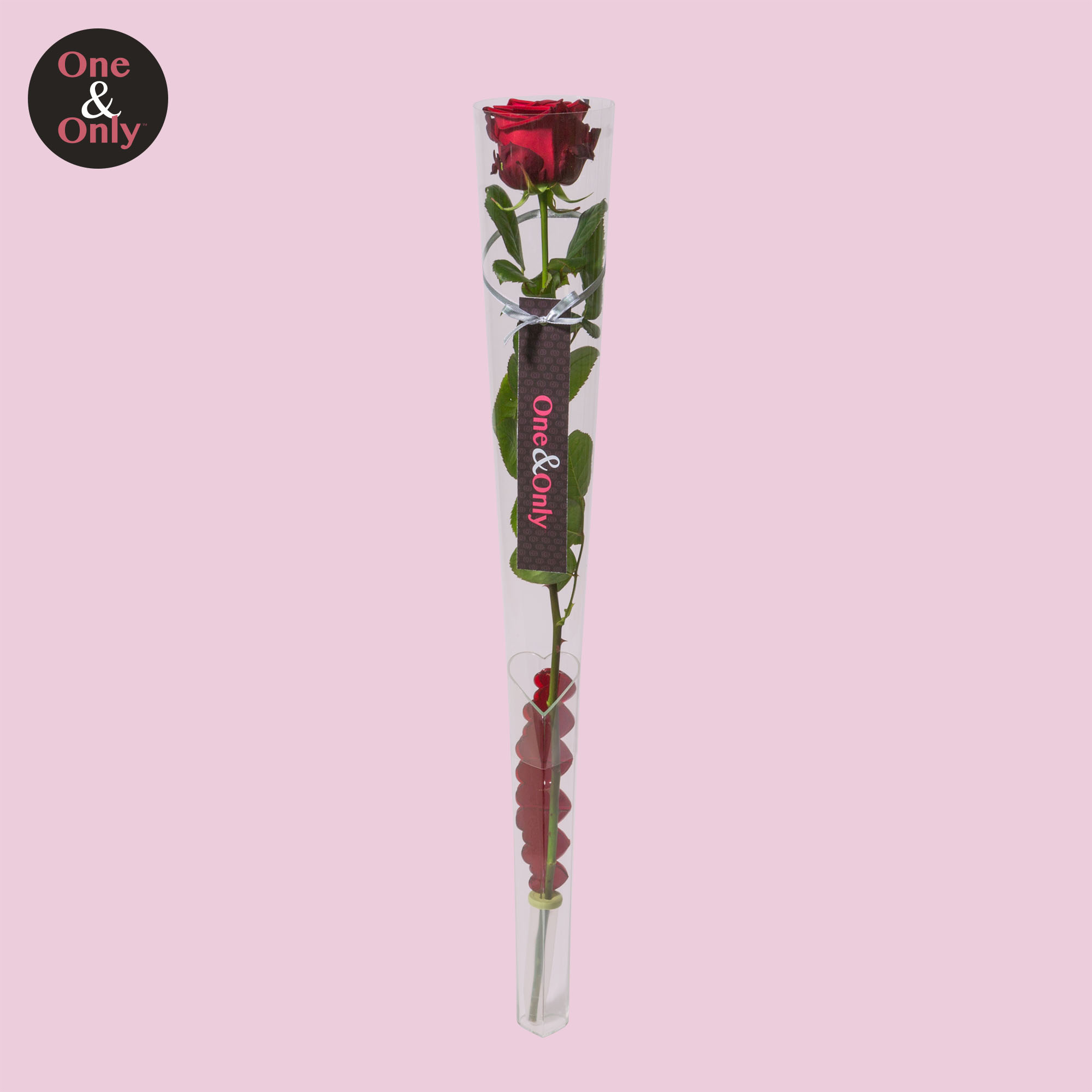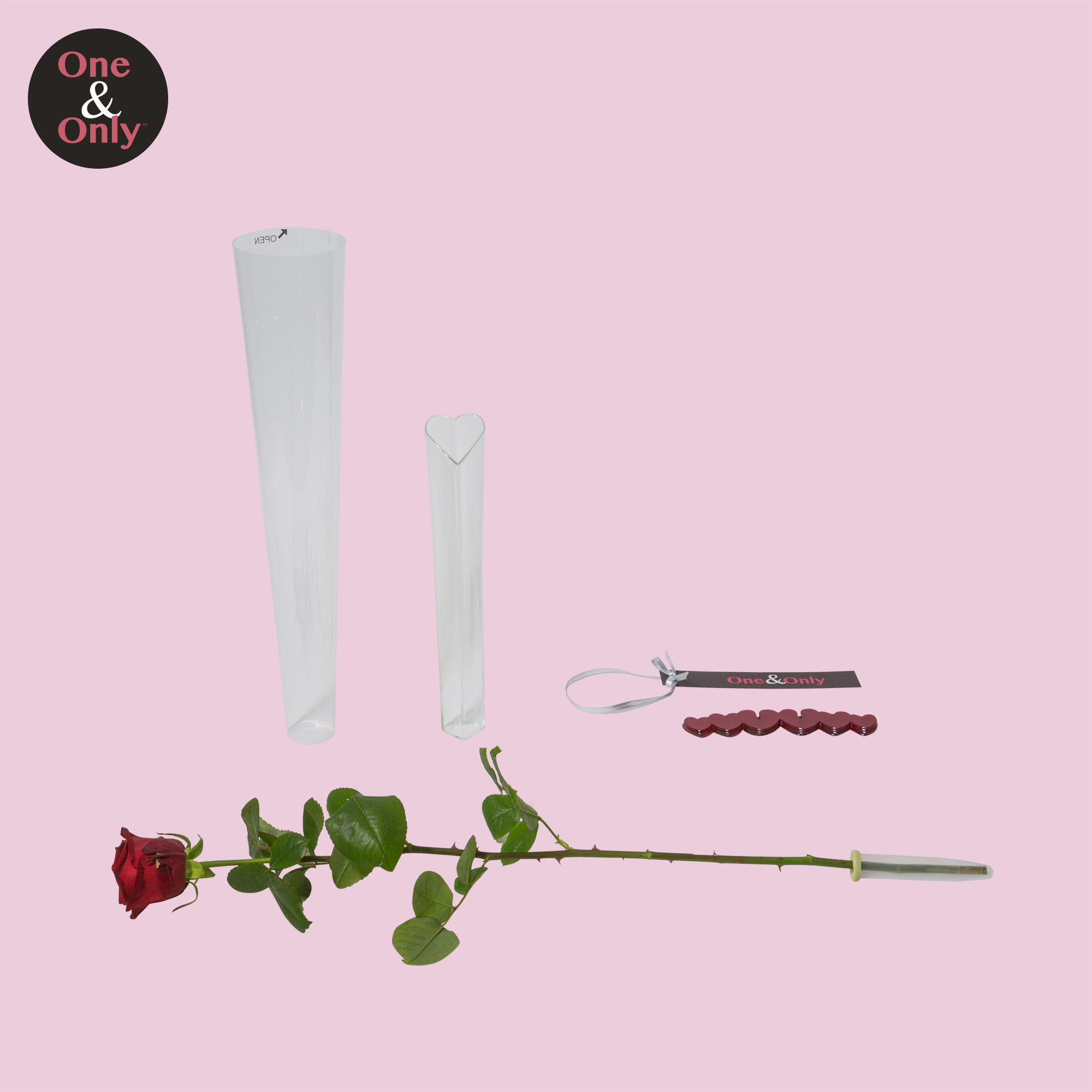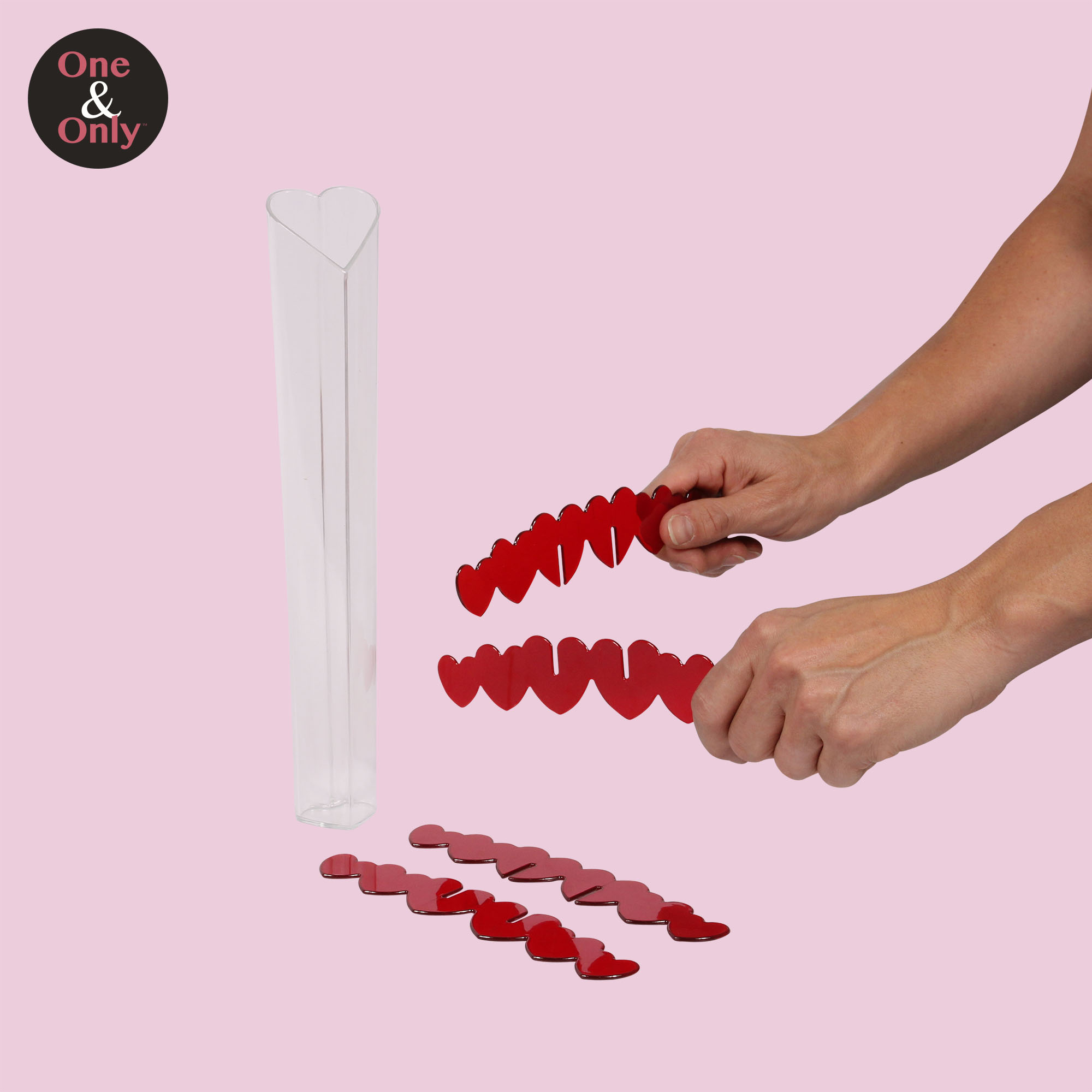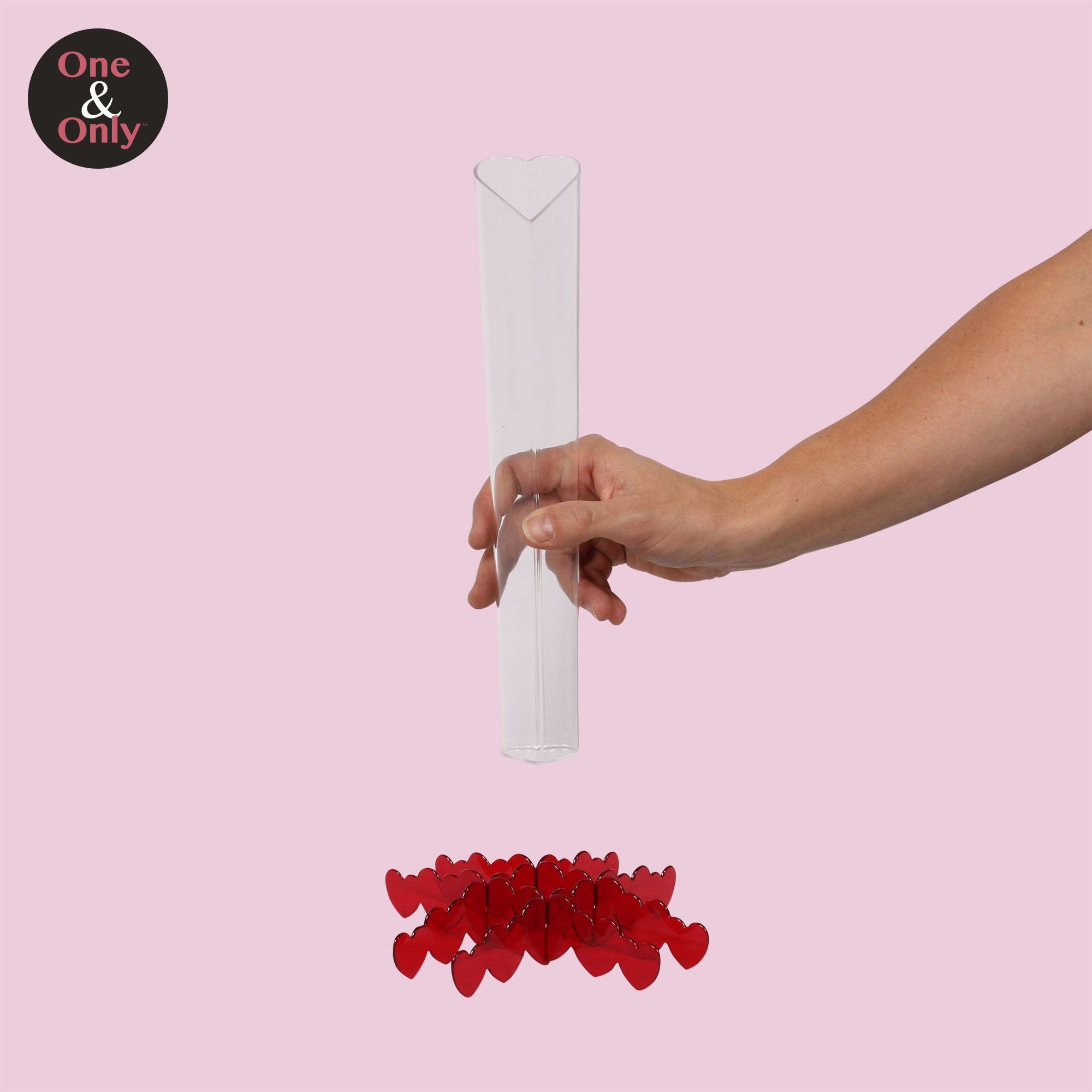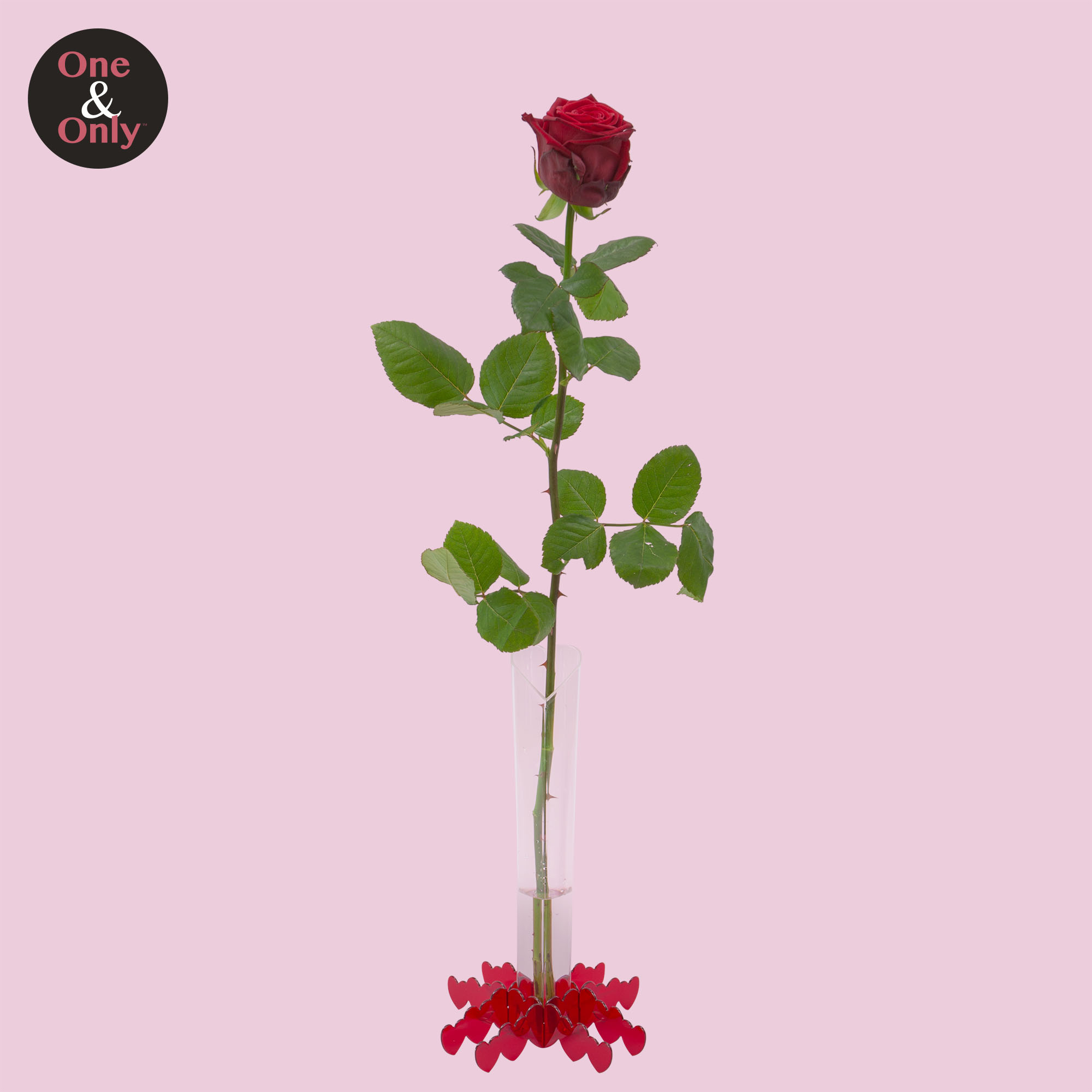 Benefits
THE ROSE VASE FROM ONE&ONLY VASE IS UNIQUE!
Stylish

Stylish presentation of top-quality rose up to 70 cm

Surprisingly

Surprising new gift packaging concept

Personal

Bind new customers by adding a personal touch
PRICE
Per box 25 pcs. OFFER:
Vase incl. stand: €2.00

Packing tube: €0.35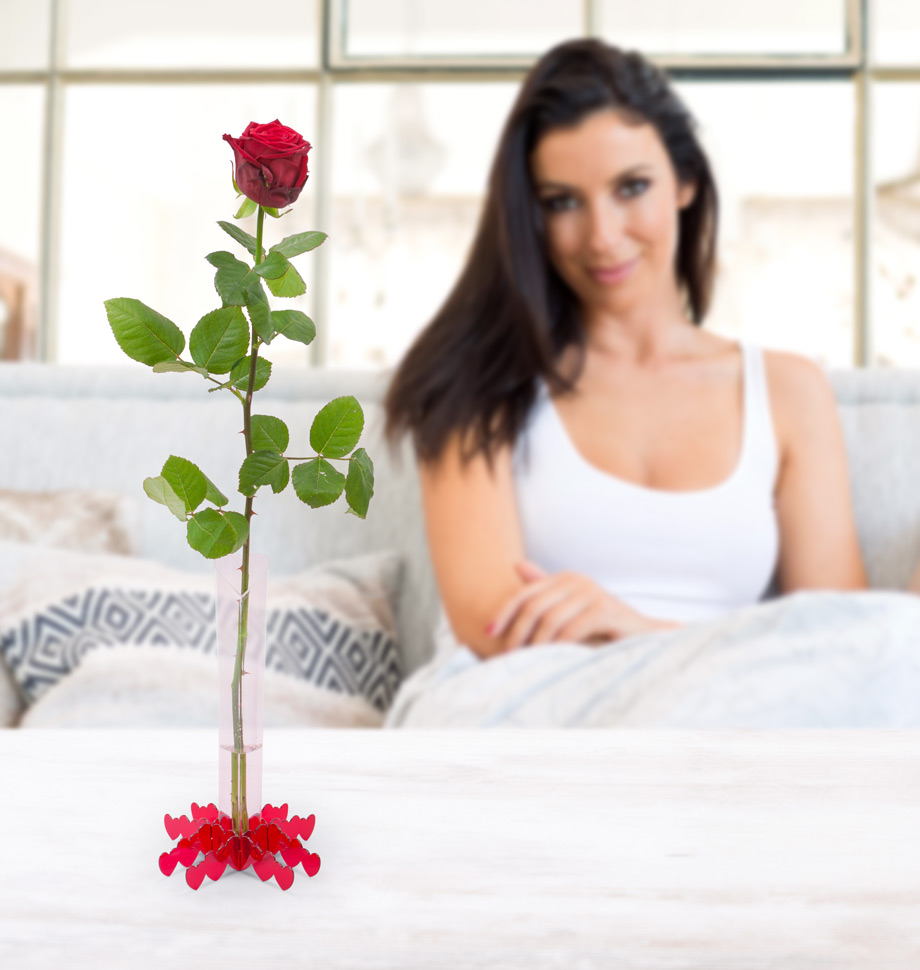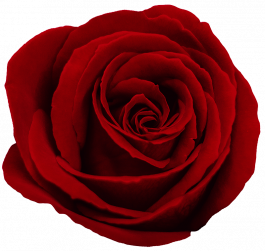 Are you interested?
please contact us at
The handy vase for a single cut amaryllis
Along with the One&Only Vase for roses, we also have developed a special vase for a single cut amaryllis.